Website analytics is the way of tracking visitors and producing critical information. If you know where your visitors are coming from, where they are navigating to, and how long they stay on your website, then you know the best way to market and improve. Richland Hosting will help track your website visitors in two different ways.
The first option is 100% free and automatically included with all accounts. This is a web based tool called Awstats which produces visual statistics about visitors of your website. Awstats will give detailed information about your main domain, sub domains, and secure domains. It is easily access from the Awstats icon under the logs section in your cPanel (http://your-site.com/cpanel). Graphs are provided for monthly, weekly, daily, and even hourly tracking. Each visit will create information about their country, visit duration, ip address, host, internet browser, operating system, links clicked, and more.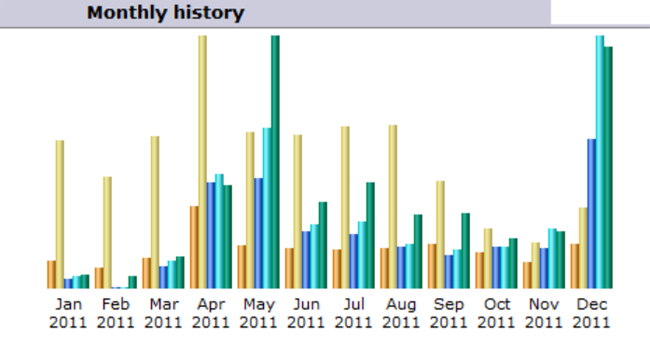 The second option is also free, but can be part of our search engine optimization fee services. This service is Google Analytics. Google Analytics are free for any website owner at https://www.google.com/analytics. They can work with your current website by adding a file to your home directory, or adding a meta tag to your website header. Google Analytics provides similar information as Awstats, but can also provide more web based information such as social media statistics.
With our search engine optimization services Richland Hosting will also examine the data and determine where improvements need to be made.
It is always best practice to improve your sites worst landing page. This can be a page with high bounce rate, or possibly no traffic at all.